The Rebel Team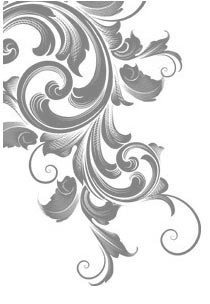 Featured in SALON TODAY magazine for it's cutting edge services, Rebel'tude Salon is setting the new standard in the Salon Experience.
Rebel'tude is a mixture of Independent Artists that work together as a team to create a unique collaborative environment based on mutual respect and desire to grow.
Our goal at Rebel'tude Salon is to offer an experience that is a little bit edgy, luxurious and a lot of fun! Our passion and constant dedication to continual growth in our expertise is what has earned us great reviews and loyal guests!

Imagine walking into a salon that looks and feels NOTHING like you've experienced in Gig Harbor. Fun, edgy, decor. Music that you actually dig. And pampering that goes above and beyond the mundane cut & color! The comradery and playful interaction between the stylists make you feel right at home and that you are instantly part of the family.

Let us love on you first by really listening! What do you LIKE about your hair...what's driving you CRAZY? - How can we come up with something that solves your daily hair problems & emphasize those parts of you that you LOVE!?

We do hair, and we do it pretty darn well!!
While we're all about you and making sure you're pampered - we're also here to have fun! We want to bring out your inner Diva or Rockstar. We expect you'll enjoy the experience and look forward to coming back.
We look forward to meeting you and bringing a smile to your face!
What Makes Us Different?

Service: We're obsessed with customer service.
So what does that mean? It means that while we know that you have your favorite stylist or colorist, we understand that everyone on our team is responsible for your experience. Our culture supports team members working together to create a 5-star experience. If your stylist or colorist is running behind, another team member will be there to assist. If you have a question, anyone will gladly be available to help. You'll never get the feeling that you're locked into one stylist and can't interact with other Rebels without things gettin' weird!
Teamwork: We believe teamwork is a united effort supporting individual strengths while achieving group goals. You will feel this the moment you walk through our doors. At Rebel'tude everyone is responsible for taking care of our guests. While we know you have your favorite stylists, in our salon, it's okay to try others on our team. We don't mind. In fact, we encourage it! Celebrities have teams of people who make them look great, why can't you?

Technology: We believe in leveraging technology both internally and externally to enhance your experience with us. What we're talking about is real-time online appointment scheduling, online digital gift certificates, electronic image portfolios through Instagram, Guest contact through Facebook, Instagram, e-mail and text. We are always innovating and looking for better ways to meet your needs.
Continuing Education: Don't assume that continuing education is required for all stylists to keep licensed. In fact, very few stylists ever seek out more education once they pass the test and get their license. Studies have shown that only a about 7% of licensed stylists participate in ongoing education because it is up to individual stylists to seek out the education, pay for the education and make time for the education. We believe through constant learning we gain inspiration and excitement which promotes confidence and growth. Education keeps us moving forward to success.
Rebel'tude makes it a goal to participate in some type of continuing education monthly as well as attending Hair Shows, Seminars and Advanced courses.


Fun
We believe in having humor, laughter and fun in our daily work. We are a family. As soon as you have your first experience with us, you'll see the chemistry between all the stylists and we hope you'll join in.