About Us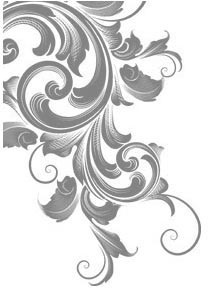 Featured in SALON TODAY magazine for it's cutting edge services, Rebel'tude Salon is setting the new standard in the Salon Experience.
Our goal at Rebel'tude Salon is to offer an experience that is a little it edgy, luxurious and a lot of fun! We want to bring the inner city Spa experience to the suburbs!

Imagine walking into a salon that looks and feels NOTHING like you've experienced in Gig Harbor. Fun, edgy, decor. Music that you actually dig. And pampering that goes above and beyond the mundane cut & color!
Let us love on you first by really listening! What do you LIKE about your hair...what's driving you CRAZY? - How can we come up with something that solves your daily hair problems & emphasize those parts of you that you LOVE!? Let us massage the tension out of your neck & shoulders while we chat about your hair goals.
Imagine a stylist that books that time JUST FOR YOU... no, we aren't running over to cut someone else's hair while you process - we're making sure you're comfortable! Enjoy a herbal foot soak & a moisturizing hand massage.. while you enjoy a refreshment.
We do hair, and we do it pretty darn well!! - In the future we hope to expand to offer a full salon and spa experience!
While we're all about you and making sure you're pampered - we're also here to have fun! We want to bring out your inner Diva or Rockstar. We expect you'll enjoy the experience and look forward to coming back.
We look forward to meeting you and bringing a smile to your face!
What do our clients say....
Anne Royal
5 Stars / Google
I get lots of compliments on my haircut since I've been going to Rebel'tude. A friendly place, great stylists, and lots of little extras.
Jessica H
5 Stars / Google
Great place! My hair looks wonderful and the owner was really nice. Awesome experience.
Courtney Taylor
5 Stars / Google
Wonderful staff and their services are amazing! Love getting my hair done here!
Jamie Togstad
5 Stars / Google
I have been here multiple times and never had a bad experience! Love the atmosphere, all the stylist are amazing and can't say enough great things about the owner Mickey! She's always going above and beyond!
Pamela Loek
5 Stars / Google
Rebel'tude Salon is amazing in every aspect! All the ladies are trained in everything they do and certified. The atmosphere in the salon is one that will leave an amazing impression that will make you relax just by walking in! The ladies pay attention to every detail, aspect, and most importantly they LISTEN TO YOU!! Most places listen but don't truly pay much attention, but they won't let you leave unless you 200% satisfied and loving your look!!! Cuts, colors, and Brazilian blowouts and all!!! I was so terrified to do anything new and when I went in for the first time I was amazed!!! I have been to so many places looking for the one place I can truly trust and THIS IS IT!!!! I will never go anywhere else and trust anyone else. I got the Brazilian blowout and my hair went from stiff, brittle, and dry….and became healthy, smooth, and it is so easy to care for! My styling time is so much shorter and easy!!!!!!! There is not much work for me to keep it from being frizzy or straight! I would put my reputation on the line for this salon! (And P.S. they have amazing goodies to snack on, drink, etc. while you are being pampered!!!)
See Many more reviews on Google, Yelp and Facebook!