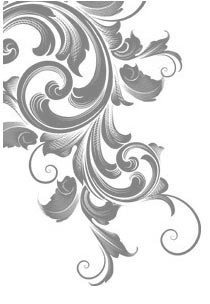 GUEST LIABILITY RELEASE

RELEASE OF LIABILITY AND AGREEMENT NOT TO SUE, INDEMNIFICATION, HOLD HARMLESS, LIMITATION OF WARRANTY

We all know that these are uncertain times. The risks of COVID-19 are not well understood and there is controversy among the experts on how the virus can spread and difficultly in scientifically determining whether anyone has the virus at any moment in time.
In consideration for providing haircuts, hair color and other personal services, by signing below you agree to accept all responsibility for the risk that you may contract COVID-19. While we are taking your safety and that of our staff very serious, by employing new safety and sanitation initiatives, we cannot guarantee that any of these measures will completely protect you from contracting COVID-19.
I agree that if I take any steps to make a claim for damages against Rebel'tude Salon & Spa, its agents, employees or any other released parties arising out of my receipt of haircut and color services, nail services or any other service provided during my visit to Rebel'tude Salon & Spa facilities, I shall be obligated to pay all attorneys' fees and costs incurred as a result of such claim.
I acknowledge that I can go elsewhere to have my hair cut, colored or obtain other personal services and I acknowledge that Rebel'tude Salon & Spa is not the only salon where I can have my hair cut and colored or other services provided by Rebel'tude Salon & Spa done.
I am aware that though I will be asked to wear a mask that it is my option and will not be required. I am aware that I may decide whether a mask it worn by my service provider and will be my decision if they do so.

By signing this Agreement, I acknowledge that I am free to go to other salons who may not require my agreement to accept responsibility for contracting COVID-19 and I chose to have services provided by Rebel'tude Salon and Spa.

Most common symptoms of COVID 19 include:
• Fever
• Fatigue
• Dry Cough
• Difficulty Breathing

If you are unable to answer yes to all the questions above, please contact your salon/spa professional to reschedule your appointment.
ICON SALON SPA and your salon/spa professional agree that they abide by these same standards and affirm the same. We also affirm that we have expanded our sanitation protocols to more thoroughly fight the spread of COVID 19.