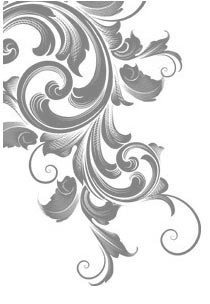 Erica has been with Rebel'tude since November of 2018.

Always having a positive attitude and her expert Balayage skills keep clients loyal and coming back for more! Erica is one of our Blonding Specialists and Hair Extension Artist.


Certifications: Brazilian Blowout

Availability: Mon, Tues, Fri, Sat
Erica is an Independent Stylist
About Erica

Where did you attend Cosmetology School?
The Salon Professional Academy in Tacoma, WA

What is something you like to do on your day off?
It depends on my mood. If I'm feeling ambitious you can find me at the gym, spending time with my boyfriend, friends or family, shopping, enjoying outdoor activities, riding, traveling and learning about hair. If I'm feeling lazy, you'll find me binging Netflix in bed with ice cream.

What is your sign?
Taurus

Where are you from?
Gig Harbor

Who or what has influenced you?
My Mom went to cosmetology school and she encouraged me to do the same. However, I think I was destined to do this because I gave my younger sister her first haircut when I was 3... Don't worry, I've improved!

Where do you draw your inspiration from?
Everywhere: social media, old and new trends, nature, my team and my clients.

Who is your dream client?
Someone that loves their hair and wants to look beautiful. A person who will trust me and is willing to follow my recommendations. A person I connect with, who likes to have fun and can have great conversations with.

Why do you love working at Rebel'tude?
Come in and find out! We have a great team and culture. It's fulfilling working with people who are just as passionate about this industry as I am.

What is your favorite Kevin Murphy product and why?
Shimmer Me Blonde. It gives hair the perfect shiny reflection and lightweight hydration. It smells like a dream and it's pretty.

One product everyone should have?
All my blonde babes out there need Olaplex #3. It strengthens and restores hair before and after any chemical service.

Favorite local spot?
Brix 25
Some Reviews about Erica!
Erica Six has been doing my hair for 5+ years now and I wouldn't go anywhere else! Erica keeps up with the newest style techniques- she recently traveled to Las Vegas to attend a convention for professionals in her field. Thank you Erica! -With Gratitude, Amy Dunn
5 Stars on Google
***********************************************************
Erica is amazing! Before she had styled my hair we had a consult to go over what I wanted for my hair and the maintenance period so we had a complete understanding for what I wanted and how we would get to that point and my hair is amazing I couldn't be any happier with it! Great atmosphere is the salon and tasty complimentary flavored water.
Tanya / 5 Stars on Google
***********************************************************
Love Erika Six! she is amazing, this was my 2nd appointment with her, she really listens and does a fabulous job! I highly recommend Erika. A true professional and very personable.
Cathy Bay / 5 Stars on Google
Erica does not currently offer online booking. Please contact her directly for appointments.