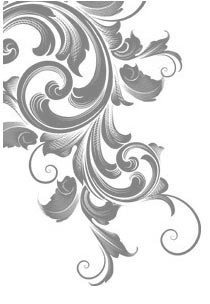 Evan has been with Rebel'tude since September of 2019

With his great sense of humor and passion for great hair, he's building a loyal following!


Certifications: Brazilian Blowout
Extension Artist
Fashion Colors



Availability: M, T, W, Th, S
Online Booking
About Evan

Where did you attend Cosmetology School?
Summit Salon Academy, Tacoma, WA

What is something you like to do on your day off?
I love to figure skate or craft, depending on my mood.

What is your sign?
Aquarius
Where are you from?
Vallejo, CA

Who or what has influenced you?
My mother. She is always working harder and trying harder, even in the toughest of situations.

Where do you draw your inspiration from?
Usually Art. Not everyone has the same view of what is art, but we can all appreciate the skills it takes to create art.

Who is your dream client?
Someone who understands some hair just can't be done in a day but also works with their stylist to create a beautiful middle ground.

Why do you love working at Rebel'tude?
The family atmosphere these stylists create together as a team works makes the dream work.

What is your favorite Kevin Murphy product and why?
Shimmer Shine spray created a lovely glow on the hair while also adding repairative benefits.

One product everyone should have?
Kenra Texture Taffy #13 creates frizz free touchable look that smells amazing!

Favorite local spot?
Morso Restaurant. Lovely service, great wine and wonderful view of the harbor.

Some Reviews about Evan!
Evan was very nice and patient with my indecisiveness. I am very happy with my cut :)
Renee / 5 Stars Google
***********************************************************
i had a complimentary cut from Evan and ADORED it. He is an amazing stylist and I love the salon in general. I'll definitely be going back
Brandy / 5 Stars Facebook
***********************************************************
Got a complementary color and love it!!! Evan is so sweet and amazing. You get treated like the beauty you are when there. The owner has done a lovely job at picking her hair stylist and keeping a calm lovely environment. Also love the decor!
Rebbeca / 5 Stars Facebook