Frequently Asked Questions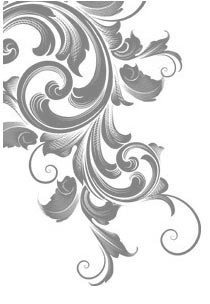 Q: What Methods of Payment do You Accept?
Most of the stylists accept cash and all major credit cards. We do NOT accept checks.


Q: How is pricing structured?
Our stylists set their own pricing. Some price services Ala Cart while others do an hourly fee. You'll want to discuss pricing with your particular stylist and it is always recommended to get a price estimate before beginning a service.
Q: Do You Take Walk Ins?
Yes we do accept walk-ins and same day appointments based on availability, however making an appointment is generally encouraged.
Q: What is Your Cancellation Policy?
We understand things happen and life can get hectic, but we depend on our clients to be there when we have reserved time for them. We ask that you please notify us at least 48 hours prior to your scheduled appointment for any changes to be made.
If you are more than 15 min late it may require you to reschedule your appointment or your appointment may be shortened depending on availability that day.
We want to give every client the time they deserve which enables us to give the highest quality service possible!
No Call/No Show or cancelling without 48 hours notice will result in the client being charged 50% of the scheduled services fee and may require an appointment deposit before rescheduling.
Q: What Color Line do You Use?
Each stylist uses different products, but at this time, the group as a whole uses Kevin Murphy Color (Ammonia Free) and Redken color.

Q: Can I Bring My Child to the Salon?
We love children, however a salon is not a safe or happy place for a young child.
A trip to the Salon is a time of relaxation and pampering for our clients and therefore we ask that clients do not bring their children with them to their appointments so that they can sit back and relax without interruption.
For safety reasons and out of respect for other clients and stylists in the salon we do not allow children under 12 onto the styling floor. A child under 12 may not sit in the lobby unless accompanied by an adult. Please note that seating in the lobby is very limited and we reserve the right to limit the amount of guests in the lobby.

Q: Do you do Children's Hair Cuts?
We are happy to cut & style children as young as 12 yrs old or older.
All services on minors must be approved by the parent or guardian during the consultation prior to the service.
All services are priced the same as adults.