JulieLicensed Massage Therapist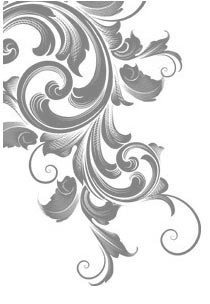 Welcome to Massage Matters!

Step away from life's stressors with a customized, deeply relaxing and pampering massage. My passion is honoring and supporting the body's innate ability to heal and rejuvenate itself.
We will work out the knots and tension areas with pressure, hot stones, essential oils, heat packs and therapeutic quality CBD products (as needed). Let me help you along your wellness journey. Book an appointment and come experience bliss, because, You Matter!

Massages offered...
Swedish (light-deep)
Hot Stone
Pre-natal
Sports
CBD therapy
Enhancements...
Hot stones
Scalp massage
Foot scrub & cocoa butter wrap
Essential oils for pain relief and relaxation.
What my clients are saying...
The moment I met Julie I knew I was in for a wonderful massage experience. She exudes love, nurturing and excellence. Julie has a healing touch that is beyond regular massage. I instantly relaxed and even fell asleep at one point! From the high end products she uses to ensure her clients get a high vibe, non-toxic experience to the hot stones and doTERRA essential oils, each detail is so intentional for her clients well being. If you are considering treating yourself to a massage, just do it. You won't regret it. You will float away knowing that you matter! What a glorious feeling!
Michelle W.
If you haven't had a massage by Julie yet, you're missing out on the best massage of your life! So relaxing, and stress eliminating. You can tell she really loves what she does, and loves to heal the body. She does tons of little extras that really make you feel pampered and well taken care of ❤️ From the personalized oils to the foot scrub. You will be wanting it to last forever! After my journey with cancer, I've never felt more taken care of! Contact Julie at Rebeltude to schedule yours!
~Kristeena V.

I've had many massages from various types and by far Julie's massage is #1
She asks what you need but I can tell she listens to my body as well.
It was truly magical and a massage that was healing in areas I didn't even know I needed. Thank you so much Julie for being amazing ♥️
Megan G.
I just had one of the most relaxing experiences of my life. Who knew I so desperately needed this massage. Julie was my Massage Therapist and her therapeutic style is heaven, truly. Intuitive, nurturing, and an an absolute healer. 10/10. I would recommend anyone just needing a whole body reset to make an appointment with Julie. You will be so glad you did.
Sierra E.
I was super sore and my muscles in my back were locked up tense after passing a kidney stone. I was able to make a same day appointment and was pleasantly surprised. I was treated with such kindness and empathy by massage therapist Julie Meyers. She provided a deeply healing experience when I needed it most. The quality of her touch and depth of knowledge in massage was simply perfection.
Laura B.
Wow! Called in the same day for a birthday prenatal massage (first time receiving this service) and was blessed to meet and be treated by Julia. Her energy, pressure and overall professionalism was superb. I left feeling amazing and well taken care of. I definitely will be back to see her!
Danielle C.
I am a local and usually hard to get in to a spa that is fairly priced and caters to locals, they do for sure! I had the 60 minutes hemp massage and it was great! Julia is a great massage therapist! I highly recommend Julia, very knowledgeable and true professional. I always feel comfortable with the products and techniques. Very soothing and you'll leave happy for sure! I think the price is just right for the treatments. 5 stars for sure!
Claire M.
Contact me directly for same day appointments and questions.