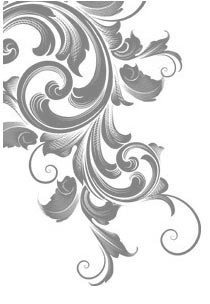 Kenzie has been with Rebel'tude since January of 2019.
She's super fun and positive and we love having her as part of our Rebel Team!

Certifications: Brazilian Blowout
Extension Artist
Balayage
Fashion Colors
Deva Cut Stylist

Availability: M, W, Th, F, S
Online Booking
About Kenzie
Where did you attend Cosmetology School?
Summit Salon Academy / The T-Spa in Tacoma, WA
What is something you like to do on your day off?
Visit family in Cle Elum/Bellingham. Go the beach and watch for sea animals.
What is your sign?
Gemini
Where are you from?
El Paso, TX / AKA The Sun City!
Who or what has influenced you?
My mom has always been my #1 influence, along with my grandma.
Where do you draw your inspiration from?
Nature, Fashion, Friends, Spirituality and Pinterest of course!
Who is your dream client?
Someone eager to learn how to achieve the hair of their dreams and is willing to work with me to keep it fresh and fabulous!
Why do you love working at Rebel'tude?
I get to come to work everyday to see my best friends and create beautiful art and meet wonderful people.
What is your favorite Kevin Murphy product and why?
KM Shimmer Shine because it's a hydrating hair oil made from Australian fruit so it smells amazing! Plus, the added micro glitter gives a fresh, radiant shine.
One product everyone should have?
Pureology 21 essential benefit spray. The perfect all in one!
Favorite local spot?
Devoted Kiss Cafe / Kimball's Coffee
Some Reviews about Kenzie!
I had my hair messed up by another salon, I turned to here to get it fixed. they were able to squeeze me in that day, and provided the best salon experience I've ever had. A warm & inviting atmosphere, and so much done by the staff to make it a memorable experience. my stylist was Mackenzie Adams and she had made my hair look exactly how I had wanted it the first time around. I will definitely be coming back, and recommending her to friends!
-Alexandria Kirby / Google Review / 5 Stars
***********************************************************
Let me just say, Kenzie is AMAZING! I went in for a balayage, and left with my heart set on a new stylist forever.
She really knows what she's doing when it comes to coloring, cutting and styling. I'm so happy I found her and the salon, and I will definitely be coming back when I'm ready for something new!
I'd also like to point out the cleanliness of the salon. It's such a beautiful, lovely, and clean environment that honestly makes getting your hair done such a fun experience.
With that in mind... I want to also make a note that Mickey has made this salon so perfect and I will be coming back because of her knowledge of beauty and because of her exceptional staff!
Thank you both so much!
-Kristy McLennan / Google Review / 5 Stars
***********************************************************