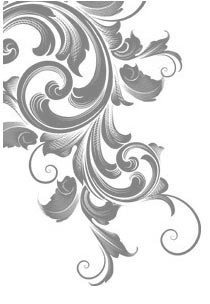 Kristeena has been with Rebel'tude since it's inception and is the daughter of Mickey!

Kristeena loves a challenge and specializes in Fashion colors and beautiful blondes!


Assistant Manager
Certifications: Brazilian Blowout
Color Correction Specialist
Fashion Color Artists

Extension Artist
Deva Cut Stylist
Availability: T, W, Th, F
Kristeena is an Independent Artist
Online Booking
About Kristeena
Where did you attend Cosmetology School?
Gene Juarez Academy in Federal Way, WA

What is something you like to do on your day off?
I spend all of my free time with my three beautiful baby girls. We are always looking for the next fun adventure!

What is your sign?
Aquarius

Where are you from?
Gig Harbor, WA - Now living in Port Orchard, WA

Who or what has influenced you?
My Mom has definitely been by biggest influence. I get most of my creativity from her.

Where do you draw your inspiration from?
I like to get most of my inspiration from the seasons and nature. Color is my passion, and I love changing my clients color along with the seasons. I thrive on creating on of the box color combinations or challenging color corrections.

Who is your dream client?
Someone who wants the perfect blonde or custom color. Or someone who isn't afraid to go bold with vivid colors!

Why do you love working at Rebel'tude?
Rebel'tude is my second home. I've been here since the beginning and helped make it what it is today.

What is your favorite Kevin Murphy product and why?
Leave in Repair. It is a heat protectant for 24 hours and repairs the hair with pea protein and moisture.

One product everyone should have?
Every client should have the right color maintenance shampoo and conditioner.

Favorite local spot?
I love margaritas and nachos at Moctezumas.
Some Reviews about Kristeena
Kristeena is amazing! So sweet, great to chat with on top of being fantastic with color. She fixed my unhappy experience with another salon beyond my expectation.
-Andrea / Google / 5 Stars
***********************************************************

I just got out of my hair appointment with Kristeena and to say I'm happy with the outcome is an understatement. I recieved a balyage and cut and I was seeing her to get my hair fixed from the last salon I went to so I was already nervous but fear not! You walk in and are immedietly welcomed with a smile. Your appt starts with a complementary neck massage and a beverage (coffee, wine, mimosas, etc.) and we went over the entire proccess and my expectations before she even touched my hair! She was spot on with what I was expecting from previous pictures I showed her and she made me feel so comfortable and confident. Thank you Rebel'tude Salon & Spa for making me feel so confident with not only hair but myself as well. You have a returning customer! :)
-Christa Dietrich / Google / 5 Stars

***********************************************************
This salon is wall-to-wall amazing. Kristeena pampers me and treats me like royalty. I look forward to my appointments with her. Who doesn't want to have their shoulders and hands massaged? Could you say no to being snuggled in a super soft blanket at the shampoo bowl? Did I mention the rose petal foot soak while my color processed? I love the music playing in the background and the fashion runway TV showing on the back wall. They have yummy snacks and beverages. Kristeena does the most amazing color melts on my hair. I have loved every single style she has given me, and I have changed it up quite a few times already! My husband can't stop looking at my new gorgeous color. It really is an art, and she is a talented artist. I gave her full reign over my latest cut, and she created the perfect style for my chronic bed head. She rocks. Call her.
-Gwendolyn / Google / 5 Stars