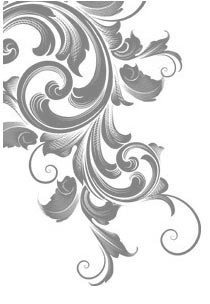 Megan has been with Rebel'tude Salon since 2015 and has transitioned from Employee to Independent Stylist! (Self Employed)

Megan loves working with all types of hair and excels in short and sassy styles and color!


Certifications: Brazilian Blowout
Deva Cut Stylist


Availability: Tues, Weds, Thurs, Fri
Megan is an Independent Artist
Online Booking
About Megan

Where did you attend Cosmetology School?
Marinello School of Beauty, California
What is something you like to do on your day off?
I love to sleep in, soak up the sun, if there are those day. Play at the park with my two kiddos.
What is your sign?
Libra

Where are you from?
San Diego, CA - Now living in Lakebay, WA

Who or what has influenced you?
Where do I even begin? Everyone has a gift of knowledge, and if I have ever had the opportunity to have a new knowledge from a mentor, boss, public speaker, friend or family, I have been influenced in some way.

Where do you draw your inspiration from?
My inspiration comes from you, the guest! And my own personal experience as a stylist behind the chair for over 7 years as of 2019.

Everyone has a story and their own unique personality too, and I really try to help others use their hair as a statement for who they are.
Who is your dream client?
Someone who can be real and talk a lot and carry on a conversation.

Why do you love working at Rebel'tude?
We are like a family here. This industry can be cut throat, but at our salon we are constantly building each other up and helping each other. If one fails, we all do.

What is your favorite Kevin Murphy product and why?
I have a top 2. I love Bedroom Hair for the texture it creates in a style, but the style has movement. My other fave is Staying Alive. As my own personal testimony it truly is an anti-fading spray!

One product everyone should have?
Dry Shampoo is life!

Favorite local spot?
Honestly, I love Kimball's. It's probably because I'm over there way more than I should be. They are just great people over there!
Some Reviews about Megan!
Megan is amazing! I have thick black hair and she knows how to work it!!! Forever client!!
-Alisa Bay / Facebook / 5 Stars
*************************************************************************
I have naturally curly, red hair and I am extremely picky about who does my hair. I went to see Megan at this salon and she is amazing! She takes the time to make sure she understands what I want, and she lets me know if that is impossible (because of the way my hair is, or what the maintenance would be to maintain a particular style, but more importantly, she gives suggestions that will allow me to wear my hair in many ways. She is fantastic with color. And she is adorable!
The salon is beautiful and fun and they really know how to pamper you. All of the staff are friendly with me. I am so happy to have found Megan and this lovely salon!!
Robin / Yelp / 5 Stars
***************************************************************************
Omg this place is the best and Megan is my new favorite person! I first lightened my naturally dark brown hair to a dark-honey-blond a few years ago & I'd never been happy with it until now. No one but Megan was ever able to get out the orange/rusty tone, but now I look in the mirror and I can't even believe how good my hair looks! Megan really took the time to listen, and to assess & explain what might have been going wrong all this time. After looking at the example pictures I brought, Megan decided to do a combination of foil and balayage & also used multiple toner colors. It sounded crazy complicated to me, but it worked!! Now my hair finally looks like the photos I've been showing stylists for 3 years. I've seen Megan twice now & I could not be happier. I'll never go to anyone else!
Krisa / Yelp / 5 Stars