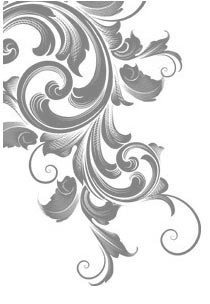 Mickey is the founder and owner of Rebel'tude Salon.

With her no-nonsense personality and sense of humor, you'll either love her or you won't. But your hair will be beautiful!
If you want to be a client of hers, you need to agree to be open to something a little new or different when you get your hair done. She's not happy with the standard touch ups!

Though the owner, she lets her stylists work as independently as possible allowing them to set their prices and schedules.

Salon Owner, Salon Educator
Certifications: Hair Extensions Artist
Brazilian Blowout
Color Correction Specialist
Deva Curl Certified
Nail Artist
Availability: Tues, Weds, Thurs, Fri
Mickey's Rates are $100 per hour and are all inclusive*
Haircuts are $50-$80

About Mickey
Where did you attend Cosmetology School?
Gary Manuel Aveda Institute in Seattle, WA

What is something you like to do on your day off?
I have 3 dogs, two goats, 5 chickens, and 5 grand kids that keep me pretty busy!
I love the outdoors and camping too!
I have a Honda Cruiser and I love to ride that when weather permits.

What is your sign?
Pisces

Where are you from?
Puyallup, WA but now live in Gig Harbor.

Who or what has influenced you?
Life in general? My father. He was the kindest, funniest man I've ever known.

Where do you draw your inspiration from?
I've always been artistic and have had a couple of other careers that allowed me to be creative as well. I think I draw from other artists!

Who is your dream client?
Someone who knows what they want! I can create just about anything, but I can't guess at what you have in your mind's eye. I'm very visual and will demand to see pictures of what you have in mind so that we can work together that allows me to be creative and give you want you want! I absolutely love a challenge and enjoy doing big color correction projects and extension make overs!

Why do you love working at Rebel'tude?
I love inspiring my team daily to be their best and push themselves to grow. I love chatting it up with my clients and trying to get a smile and maybe even a belly laugh from them!

What is your favorite Kevin Murphy product and why?
KM Shimmer Shine because it's a hydrating hair oil made from Australian fruit so it smells amazing! Plus, the added micro glitter gives a fresh, radiant shine. (I copied Kenzie's answer, cuz it was right on the money!) I also love Kenra Hot Spray for heat protection and hold as well as Kenra Taffy for Texture.

One product everyone should have?
If you're a busy gal, Moroccan Oil Dry Shampoo is the BOMB!!

Favorite local spot?
I like Karaoke at the Float or at the Saloon.
Some Reviews about Mickey!
I recently had Mickey do my hair and what can I say beyond the fact that I am in love with my hair! Not only was she super nice and made my hair look even more amazing then i could imagine but during the long process to hair perfection (about 9 hours) she let me take frequent pumping breaks (seeing I am a new mother) and was constantly asking if I needed water or anything! I couldnt be happier with my hair and the amazing results! I've had extensions before that were uncomfortable but this experience made me love extensions! She made sure they were all placed comfortably and that they looked flawless!

-Shyanne Bevan / Google / 5 Stars
***********************************************************
I don't trust anyone but Mickey and her staff with my hair. She is very particular about who she hires, product she uses, and even the decor. Those are great qualities for a salon. My hair has never looked better!
-Juniper / Yelp / 5 Stars
***********************************************************
I had the BEST experience with Mickey today, receiving an aMAzing color correction! I wish I had a "before" pic to show how dramatic and beautiful my hair looks now! I'm hoping Mickey posts the "after" pix she took. I'm SO thrilled! ♥♥♥
Jen / Facebook Recommendation

***********************************************************
-Had my first Deva Cut since embracing my curls a few months ago. I hadn't had my hair cut in almost 2 years, and had been bleaching it before as well. I had been online scouring YouTube videos to figure out how to do this whole curly girl thing. I found the DevaCurl products and loved them.

I knew that cutting curly hair is WAY different than cutting straight hair. I had someone explain it to me as "pruning" because they cut your hair dry to shape up your curls. Everyone's hair curls differently so a typical haircut just doesn't work for us curly girls.
I watched a DevaCut being done on YouTube so I totally knew what to expect and was really excited to find Rebel'tude and Mickey so close to home.
My experience was more than I expected. Mickey listened to me, made sure that I was 100% on board with the curly girl life, and talked me through everything she was going to do before we got started. She then got me a mimosa (tell me I was not a happy girl).
I knew I was going to lose quite a bit of hair since there was so much leftover bleach on the ends that was making my hair SO frizzy. Mickey tried to save as much as possible but in the end, we needed to lose about 2 inches. No big deal, I would rather have healthy curls than longer frizz.
After my dry cut, she washed and conditioned my hair. While the conditioner was on my hair she gave me a hand massage, even giving me 3 different scents to choose in the lotion.
After that, we "squished" the products I needed into my hair and under the hair dryer, I went for a bit. Oh, did I mention that I had a hot foot soak while I was under the dryer? Umm ya, HEAVEN!
Back to her station, she checked for straggler hairs now that it was styled, and explained that I could come back any time in the next 10 days to have any more wild ones I found at home trimmed.
Wrap up? I LOVE MICKEY!
-Bobbi Hass-Burleson / Facebook Review / 5 Stars