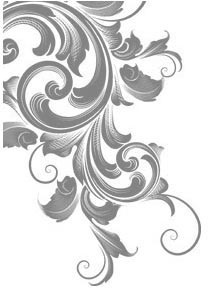 Sariah (Sarah) has been with Rebel'tude since July of 2018.

You're sure to fall in love with Sariah's sweet personality and love for her profession!


Certifications: Brazilian Blowout
Extension Artist


Availability: M, S
Online Booking
About Sariah

Where did you attend Cosmetology School?
Summit Salon Academy, Tacoma, WA

What is something you like to do on your day off?
Hiking, Swimming and relaxing watching TV

What is your sign?
Gemini
Where are you from?
Cheyenne

Who or what has influenced you?
My Aunt because she was a Cosmetologist

Where do you draw your inspiration from?
Pinterest, Youtube and Instagram

Who is your dream client?
Someone who is Social and very open.

Why do you love working at Rebel'tude?
It is an amazing family vibe between co-workers and unique.

What is your favorite Kevin Murphy product and why?
Repair Me because it's amazing for dry/damaged hair and it refreshes and moisturizes.

One product everyone should have?
Pureology 21 Benefits

Favorite local spot?
I don't live in Gig Harbor, so not sure.


Some Reviews about Sariah!
Sariah SAVED MY HAIR Went to a different salon and they butchered my hair gave me a shaggy dog look that I didn't ask for. Went straight over to to Rebeltude and Sariah got me in right away no appointment and fixed me right up... never going anywhere else now lessons learned.
-Ariel Haley / 5 Star Google Review
***********************************************************
Ask for Sariah! She gave me a great haircut! She has a sweet personality, takes the time to listen to what you're wanting, and had me beautifully styled with a wonderful haircut at the end.
-S Sparkman / 5 Star Google Review
***********************************************************
Went in for the first time for a haircut and saw Sariah. I desperately needed a big change and just happened to be able to get in same day..which was amazing. Sariah listened to everything i wanted, looked over my reference photos, and NAILED IT. I cut off over 12 inches of hair so you could imagine how nervous i was. But she was so reassuring and cut it exactly how i hoped. I seriously have never loved a hair style or cut more than i love this. It was the change that i needed, and she did the most amazing job! Definitely recommend her and her work! Ill be back!! Thanks Sariah!!
-Sarah Pellz / Facebook Review