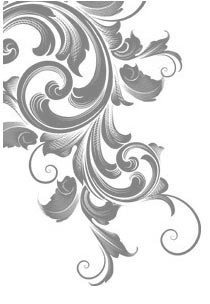 An employed Stylist is an employee of Rebel'tude. However, with the exception of new talent, prices are set by the individual stylist.

An Independent stylist sets their own hours, policies and pricing and works as an independent business within the walls of Rebel'tude. These artist's carry a separate business license and insurance.

Services are provided to guests of ages 12yrs and older only.
Signature Shampoo & Blowout
Pricing varies by Stylist $45+

Special Event Styling
Curling, Flat Iron, Braiding, Updos Pricing varies by Stylist $65+

Woman's Shampoo, Haircut & Blowout Style
Includes complete style Pricing varies by Stylist $50+

Specialty Curly Hair Cuts/Style

Curly Cuts are for clients dedicated to their curls and are not designed to be worn straight.
Come with dry hair, we will cut, wash/style and dry Pricing varies by Stylist $70+

Bang Trim / Always complimentary for our returning clients
$10.00
Services are provided to guests ages 12 yrs and older only
Root Touch Up Less than 2" of grow out Includes blow out and style Pricing varies by Stylist $100+


All Over Color
Single Process, One Color
Includes blow out and style Pricing varies by Stylist $150+

High Lights
Dimensional Color using Foiling Techniques
Includes blow out and style Pricing varies by Stylist $200+

Balayage

Customizable Dimensional Color using Hand Painting Techniques
Includes blow out and style Pricing varies by Stylist $300+

Services are provided to guests ages 12 yrs and older only
Brazilian Blowout Smoothing Treatment
Through the use of innovative and breakthrough bonding technologies, these treatments actually improve the health and condition of the hair by creating a protective protein layer around the hair shaft to eliminate frizz and smooth the cuticle
Includes a finished style curled or straight. Prices vary by stylist $200+

Hair Extensions
Please visit us for a complimentary Hair Extensions Consultation. We offer many varieties of hair and application methods to meet the needs of our individual guests. Hair extension prices for the hair varies greatly depending on brand, type and length.

Extensions Installation, Removal and Maintenance appointments.
Services do not include the price of the hair. Rebel'tude will not install hair extensions not purchased through Rebel'tude.

Pricing Varies by Stylist 100hr +
Color Correction Services
Color Correction is any color service that requires more than one process to get to the final result. This may include stripping old color, pre-filling extremely light hair to a darker shade, having to pre-lighten hair to get to a desired lighter shade etc.
Color Correction Services are performed only after a consultation and an estimate of cost. $100-150 hr

Our Stylists would love to sit down with you and discuss your hair goals with you. Our consultations are complimentary.
CHILD FREE ZONE
We all have, and love children. For the relaxation and enjoyment of all of our clients we do not allow children under the age of 12 onto the styling floor. In addition, children under 12 are not allowed to wait in the lobby unless supervised by an adult. Lobby seating is VERY limited to one small bench.
CANCELLATION/LATE SHOW POLICY
Clients that fail to provide 48 hour notice of cancellation/reschedule will be required to pay an appointment deposit before rescheduling a new appointment.
Please understand that arriving late may limit the time available for your service, and you may not be able to have the complete service you have scheduled.
Your timely arrival is appreciated. Clients that do not arrive within 15 minutes of their scheduled appointment times MAY be asked to reschedule or adapt the services done that day. If a reschedule is required an appointment deposit will be required before rescheduling.
New clients will be required to provide a $100 deposit on color services for their first visit.
Mickey's Service Guarantee